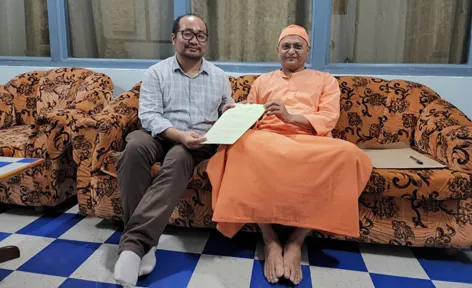 Staff Reporter
ITANAGAR, 31 May: The Ramakrishna Mission Hospital (RKMH) here has agreed to extend its services to the beneficiaries of the Chief Minister Arogya Arunachal Yojana (CMAAY) and the Ayushman Bharat-Pradhan Mantri Jan Arogya Yojana (AB-PMJAY).
The RKMH was empanelled under these schemes on 22 November, 2019, but only a few of its departments were extending services under it. However, in an addendum to the MoU that was signed on 30 May, 2022, the hospital authority has now agreed to extend its services under obstetrics and gynaecology, general surgery, orthopaedics, cardiology, neurosurgery, infectious diseases, polytrauma, plastic & reconstructive surgery, medical & surgical oncology, etc, besides the existing services in general medicine, ophthalmology, ENT, paediatrics, etc.
Dr Nabam Peter, the CEO of the state health agency implementing these schemes, expressed gratitude to the RKMH authorities.
"Ramakrishna Mission Hospital Itanagar has been rendering yeoman services to the people of Arunachal Pradesh, and with this decision, it is shouldering a greater burden of the state in reducing out-of-pocket expenditures during hospitalisation. This will tremendously benefit poor people and will add a feather to the mission's philanthropic goal."
The RKMH has contributed about 9 percent of the benefits that were availed by the beneficiaries of these welfare schemes, with a total of 1,360 authorised admissions in the hospital under the CMAAY and the AB-PMJAY.
It is anticipated that this announcement will overload the RKMH in terms of streamlining documentation that is required under the schemes. The citizens should get themselves enrolled in advance under the CMAAY, or get verified under the AB-PMJAY to avail the benefits.
Citizens may visit www.cmaay.com, or call the toll-free number 18002335558 for more information.