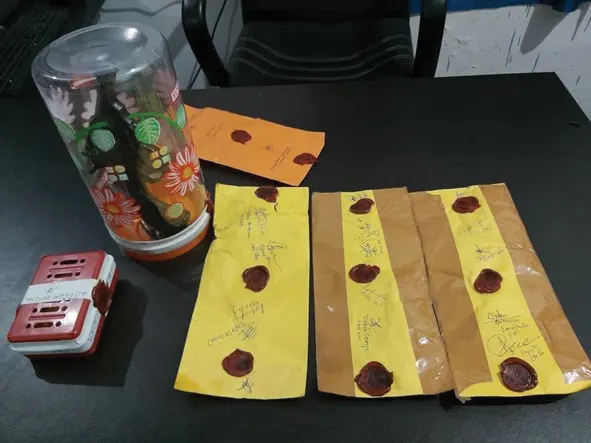 ITANAGAR, 5 Jun: Eight persons were arrested from the Dariya Hill and Chimpu areas here on Friday with drug and weapons by a Naharlagun police team.
During raids carried out by the police team, one of the accused received a bullet injury while trying to flee after assaulting a policeman, and two policemen were injured, the police said.
The arrested persons, identified as Licha Tayo, Godak Tatak, Riya Chabuk, Tamo Nyona, Tajum Leriak Tamin, Vijay Razi, Nibaran Tapno and Saiful Islam, are suspected drug peddlers.
The arrests were made when the police team conducted multiple raids in Itanagar, as per the direction of the ICR SP. A total of 33.31 grams of suspected heroin and one firearm along with five live rounds were seized during the raids.
The police team comprised Naharlagun SDPO Dekio Gumja, OC Anurag Dwivedi, SI SS Jha, and several constables.
The police have registered numerous cases under the NDPS Act, the Arms Act and various relevant sections of the IPC.
Lauding the police team, ICR SP Jimmy Chiram warned those involved in drug trade to "mend their ways or face consequences," and informed that the capital police will be ramping up their anti-drug operations on a war footing.