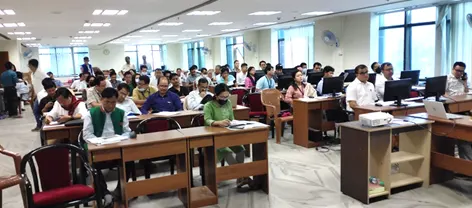 ITANAGAR, 6 Jun: Sixty-five government officers from all departments participated in a training programme on the e-cabinet system, conducted by the cabinet affairs department, in collaboration with the National Informatics Centre, at the civil secretariat here on Monday.
The e-cabinet system for the state was launched on 13 November, 2021, by Chief Minister Pema Khandu at Seijosa during the special cabinet session for the Pakke Declaration, 2047.
The first e-cabinet meeting using the e-cabinet portal was held on 24 February, 2022, at the civil secretariat.
E-cabinet (https://ecabinet.arunachal.gov.in) is a highly secure end-to-end ICT solution to automate all activities of cabinet meetings. It facilitates flow of information from all departments to cabinet departments, connecting all commissioners and secretaries as well as cabinet ministers over a common digitised platform.
The system enables all the cabinet ministers to access the cabinet documents from anywhere and at any time. The system is aimed at creating a digital institutional memory of all cabinet decisions in the electronic form for easy access by the stakeholders concerned. (CM's PR Cell)