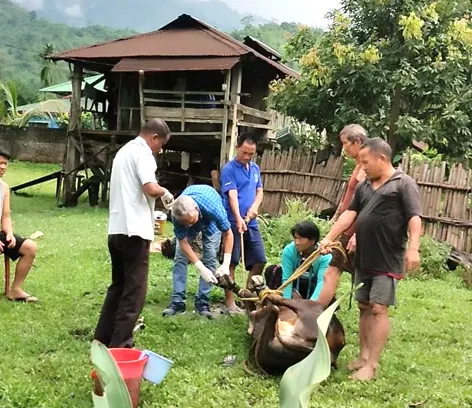 Staff Reporter
ITANAGAR, 11 Jun: At least three mithuns died of food and mouth disease (FMD) and 45 have fallen sick with the disease in Sagalee and Toru areas of Papum Pare district, DVO Dr Monya Kato Jini informed.
Apart from mithuns, 15 other cattle have also fallen sick with FMD in Batt-1 and Batt-2 villages near here, Dr Jini said. The sick animals are being treated by veterinarians.
The DVO advised the cattle owners to keep their animals in captivity or confinement to stop further spread of the disease.
She advised the owners to get their animals vaccinated against FMD twice a year, during the pre- and post-monsoon periods.
Dr Jini said that vaccines are being procured and will soon be available.
Last month, the DVO constituted rapid response teams for Hollongi, Sangdupota and Tarasso in Balijan circle; Borum/Pachin, Ganga, Banderdewa, Doimukh, Gumto and Nirjuli in Doimukh circle; Kimin, Hawa Camp and Bello in Kimin circle; Sagalee, Leporiang, Bobia, Pech-Laptap, Mengio and Nimte in Sagalee circle, and the Itanagar area to tackle the spread of FMD, ASF/SF, bird flu, etc, through surveillance and treatment, and by adopting various other controlling measures.