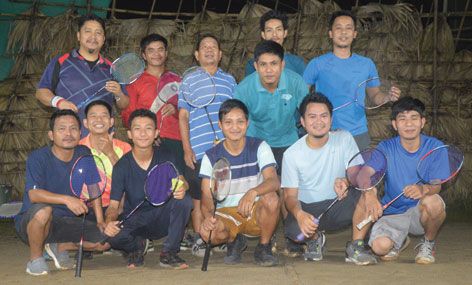 RONO HILLS, 22 Jan: As part of raising awareness among the mass about the importance of saving the rainforests and keeping the crucial ecosystems alive, a two-day long badminton tourney was organized at the NTB club of Upper Taying Tarang village here in Doimukh on Wednesday to mark World Rainforest Day.
A total of 11 teams from various sectors and colonies of Rajiv Gandhi University campus, Upper Taying Tarang village, Doimukh and Gumto participated in the event.
In the final match, the duo of Dr. David Pertin and Mundeep Deuri of RGU's Duplex colony team edged past the duo of Taje Pali and Anil Biswakarma of Upper Taying Tarang village team in an exciting nail biting game in straight sets.
On the sidelines of the game, NTB club chairman Nangram Toglik, who is an ardent player himself and nature lover, appealed to everyone to act as a catalyst to save the rainforests.
RGU joint registrar Dr. David Pertin said, "This local level tournament was organized to instill a spirit of camaraderie among the people of the locality in a humble way to give a meaningful message towards saving the depleting rainforests across the globe."