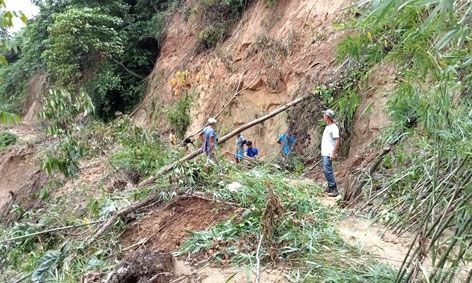 KAMENGBARI, 25 Jun: Road blocks caused by unprecedented rainfall have disrupted surface communication to Kamengbari in West Kameng district, with the Kamengbari-Doimara circle cut off from the rest of the district.
The road between Kamengbari and Doimara villages is reported to be blocked at more than 30 locations, and the people have been forced to carry essential commodities on foot from the Assam side.
The circle is also facing havoc created by wild elephants that have damaged the road.
The circle officer took stock of the situation, and assured to seek immediate assistance from the district administration. (DIPRO)