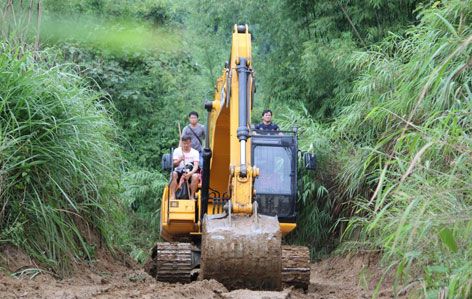 ITANAGAR, 26 Jun: IMC Mayor Tame Phassang on Sunday admitted that the corporation is facing serious problem in disposing of garbage due to the absence of a solid waste management plant (SWMP).
He said that at least 60 mt of garbage is generated every day in the ICR.
"Due to the absence of an SWMP, public as well as IMC is facing huge problem; so construction of the SWMP is our top priority," Phassang, who led an IMC team to inspect the approach road and the under-construction SWMP in Chimpu, said.
Emphasising on "quality construction in every stage of the project," Phassang said that the waste disposal problem will be solved when the plant is completed.
Reiterating his appeal to the people not to litter public places but to join hands with the IMC to make the capital clean and green, the mayor advised them to install 'IMC-101', a mobile application through which they can lodge complaints and avail other services of the IMC.
During the visit, Phassang was accompanied by IMC Commissioner Likha Tejji, Corporators Lokam Anand and Tarh Achak, and others.