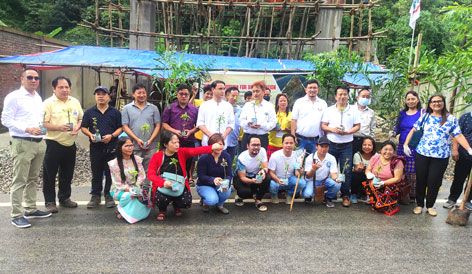 Staff Reporter
ITANAGAR, 1 Jul: The Indian Medical Association's Arunachal Pradesh chapter (IMA-AP) observed Doctors' Day with a plant adoption programme and a plantation drive along NH 415 in Itanagar on Friday morning.
"As an organisation, we have a social responsibility, so we adopted the plants on the highway divider, with permission of the district administration and the highway authority," IMA-AP president Dr Lobsang Tsetim said.
"This is a unique concept and we will be devoted and will take care of all the saplings planted by us. Capital beautification is our target and others should also do it," he added.
Heema Hospital CMD Dr Byabang Rana informed that the plantation programme was "purposefully chosen to create awareness among the people."