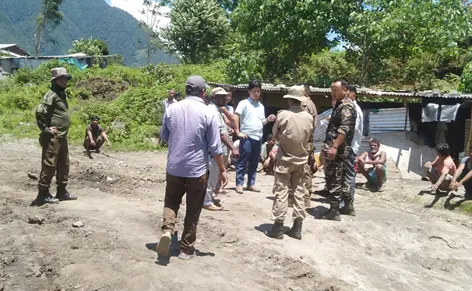 HAWAI, 4 Jul: The All Mishmi Students' Union (AMSU) claimed to have detected 120 defaulters of the inner line permit (ILP) system during checking drives conducted in various places in Anjaw district.
Two types of defaulters were found – defaulters with no documents, and defaulters with expired documents, the union said.
The drives were conducted in Khupa, Hayuliang, Hawai and several other places with the help of the police and the district administration, the union said, adding that most of the defaulters were found to be shopkeepers.
The defaulters were later assembled before the Khupa and the Hawai police stations, the union said.
Stating that the ILP checking drive was conducted "in the greater interest of the indigenous people," the union requested the district administration and the police to properly check ILPs at the main check gate.
It also appealed to the people from outside the state to obtain proper document/ILP before entering the state.