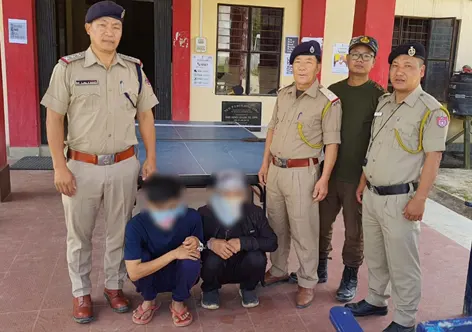 ZIRO, 4 Jul: The police here in Lower Subansiri district arrested two persons, along with drugs and drug consuming equipment and containers, from a house in Hapoli on 30 June.
A team from the Ziro police station, after receiving information that some persons were consuming drugs in the house of one Hano Dolley, rushed to the house and found Dolley sitting on the floor of the house with another person, identified as Guchi Unna, of Tamen village in Kamle district.
During body search, the police found two plastic vials containing suspected heroin from them.
The police also recovered approximately 37 grams of marijuana (ganja), 32 empty plastic vials, nine used and new plastic insulin 1 mm syringes, and three mobile handsets from the house.
A case has been registered under Section 21 (a)/25/27 of the NDPS Act, and further investigation is underway.