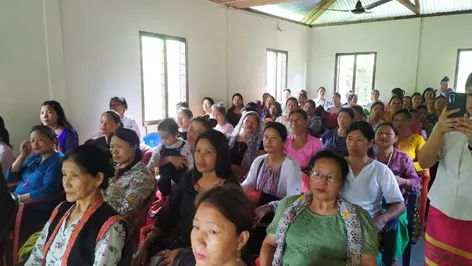 YINGKIONG, 6 Jul: In all, 100 weavers attended the launching and distribution programme of 'Pehchan Card' for the weavers of Upper Siang district which was organized by the department of textile and handicraft here on Wednesday.
Speaking on the occasion, Upper Siang deputy commissioner Shashvat Saurabh advised the weavers to innovate and popularize the traditional motif and design in various products to cater to local as well as outside market.
He further informed that a total of 5000 'Pehchan Cards' have been allotted to the district for weavers and allied workers.
Weavers Service Center, Guwahati assistant director U.C. Baro and ADTH Onam Pertin were also present. (DIPRO)