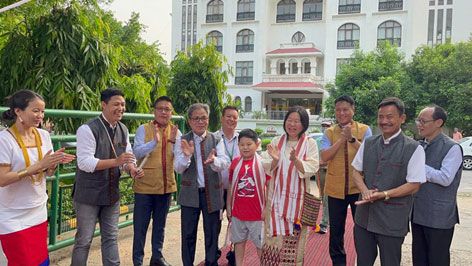 ITANAGAR, 10 Jul: The Apatani community residing in the Delhi NCR celebrated Dree festival with much fanfare on 9 July at the Arunachal House in Chanakyapuri.
Among others, IAS officer Indra Mallo and IPS officer PN Khrimey attended the festival, and spoke on the importance of preserving one's culture and keeping one's identity intact.
IPS officer Hibu Tamang presented a brief on the Dree mythology.
"The Apatanis are known for their unique practice of wet rice cultivation and sustainable agricultural practices. The agricultural festival of Dree is the key highlight during this period, and as part of the ancient tradition, cucumber, epitomising the sacredness of vegetables, was served to the guests and participants," the festival celebration committee said in a release.
People from all walks of life, hailing from Arunachal Pradesh, joined the celebration.