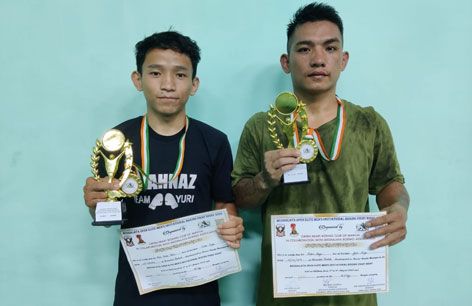 SHILLONG, 6 Aug: Heli Tana Tara and Poken Siga of Arunachal Pradesh clinched a gold medal each in the Meghalaya Open Elite Men's Invitational Boxing Fight Night, 2022.
Both Tara (45-48 kg) and Siga (60-63 kg) defeated their respective opponents Sanjeev Maskut and Baiamutlang Sungoh of the host state by identical 5-0 margins to win
the yellow metals at Mawlai Mawroh here in Meghalaya on Saturday evening.
The event, which was organised by the Meghalaya Boxing Association, saw the participation of boxers from the Northeastern states.