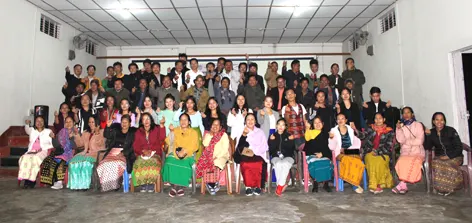 ITANAGAR, 15 Jan: Forty-eight 5th semester BA (anthropology) students of Dera Natung Government College (DNGC) here, led by its Anthropology Department Head Dr Ratna Tayeng, participated in an ethnographic fieldwork at Dipa village in Lower Siang district from 2-15 January.
The anthropological team also conducted a social service programme in the village on 14 January. The students cleaned the area, and planted trees at the Dipa PHC, the government secondary school in Karko Lwwn, the DEWS compound, and the Donyi Polo Gangi area, with support from the villagers and range forest officials.
Among others, Likabali Deputy Range Officer Migo Ada, Dipa HGB Marsen Basar, Dipa Gaon Buri Rimi Basar, Dipa Gram Chairperson Rimik Gara, forest officials, and others participated in the programme.