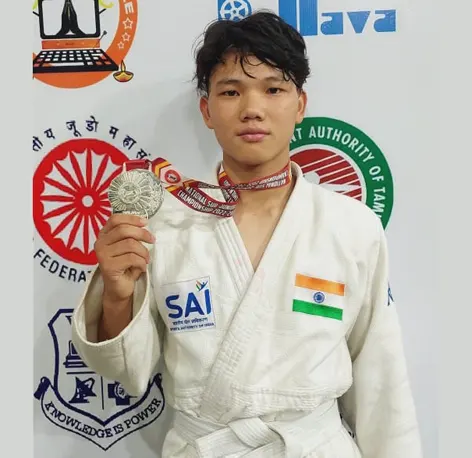 ITANAGAR, 22 Feb:  Taba Titung of Arunachal Pradesh won a silver medal in the sub-junior boys' below 66 kg bodyweight category of the National Sub-Junior & Cadet Judo Championship- 2023, which concluded in Chennai, Tamil Nadu on Wednesday.
He settled for the silver after losing to his opponent from Haryana in the final.
Titung, who got a bye in the first round, had defeated his opponents from Punjab, Maharashtra and Uttarakhand on his way to the final.
Buko Meto and Pona Jenchen, also from Arunachal have managed to finish 5th positions in their respective weight categories.
Twenty judokas, including 11 boys and 9 girls from the state participated in the championship.