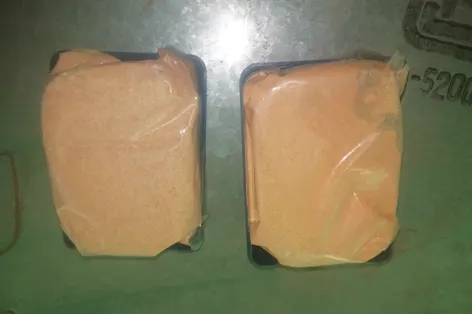 LONGDING, 1 Mar: The Longding police have remanded four persons on the charge of possession of drug, following an FIR lodged by one Anai Dokkam and two other women of Pongchau village recently.
The FIR stated that, on 26 February, at around 6 pm, members of the Women Society of Pongchau conducted a checking drive at the Zero Point Tinali in Pongchau village, during which the women's team seized two packets of suspected brown sugar from the car.
The occupants of the car have been identified as Lempo Ponglaham (45), of Russa village (Kanubari), Awin Nokboham (34), of Luaksim village (Kanubari), Chingnyai Jokkam (24), of Bonia village, and Posen Kongkang (37), of Lazu village (Tirap district).
Based on the FIR, the police arrested all four persons in the car, interrogated them, and produced them before the JMFC court in Longding.
Two packets of suspected brown sugar, weighing 23.43 gms, along with the car were seized in the presence of the Pongchau executive magistrate.
The seized substance was presented before the court, and later sent to the CFSL for examination.