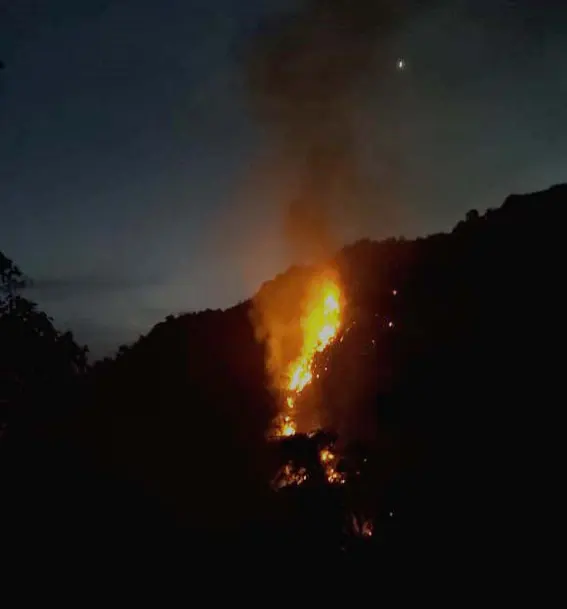 Staff Reporter
ITANAGAR, 14 Mar: Forest fire has reportedly been raging at Lupu Hills of Ganga village for last two days. Sources at Ganga village informed The Arunachal Times that the fire originated from a local farm when the owner was burning and clearing his farm.
Sources further added that strong winds stoked up the fire and it later spread all over the Lupu Hills.
"The local residents have attempted to stop the fire from spreading but strong winds spread it all around," said Techi That, a local resident.
No human casualty is reported so far.
The forest officials have reportedly summoned the farm owner to assess the reason behind the fire.