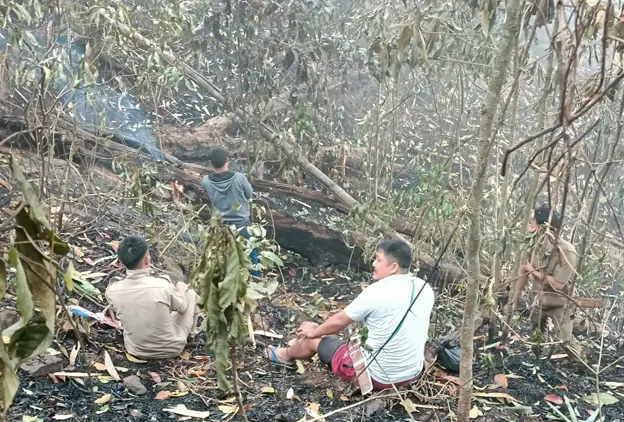 ITANAGAR, 16 Mar: The team of officers and staffers of the fire & emergency services, the forest department and the SDRF, besides panchayat leaders and locals, led by ADC Shweta Nagarkoti, managed to douse the forest fires in Chimi area here on Thursday.
The fire had originated from the burning of a nearby farm. It intensified due to heavy thunderstorm in the capital region on 12 March.
The ADC informed that the team moved towards the forest at 7 am, managed to cross the difficult terrain, and doused the fires in various locations. The second team, with human resource from the SDRF, the fire & emergency services and the forest department, along with panchayat leaders and locals, moved towards another location at 11:30 am from another route, as it was difficult for the first team to reach there.
The second team also managed to douse the fire completely by 1:30 pm.
Itanagar Capital Region (ICR) DC Sachin Rana said that the district administration "is ready with human resource and machineries to tackle any such eventuality."
The DC appealed to the residents of the ICR to remain alert and inform the district administration, the disaster management department, or the police, whenever such incidents occur, "so that early measures can be adopted to tackle such events." (DIPRO)