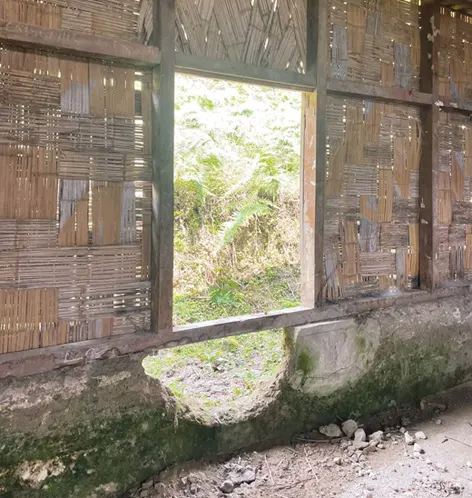 SAKIANG, 28 Mar: The All Mengio Students' Union (AMSU) blamed "negligence by the authorities and the representative of the area" for the sorry state of affairs of the government secondary school (GSS) here in Papum Pare district.
The union said that the school has been in a pathetic condition for years for want of maintenance.
A team of the union, led by its president Kholie Tai, visited the school, and claimed that "there are no proper infrastructure, boundary wall and other basic facilities like separate toilets for students and staff, available in the school."
"The team visited the school to know the ground reality after a video surfaced on social media, showing the dilapidated school," the AMSU said in a release.
While the entire school building needs to be renovated immediately, the broken tables and chairs need to be replaced with new ones, it said.
"Apart from the school's infrastructure, there is shortage of subject teachers in the school," Headmaster (i/c) Tarh Noma said.
He informed that he has placed the requirements of the school before the authority of the education department, but no initiative has been taken yet.
The union appealed to the authorities concerned to fulfill the basic needs of the school before the beginning of the new academic session, failing which, it said, it would launch a democratic movement.