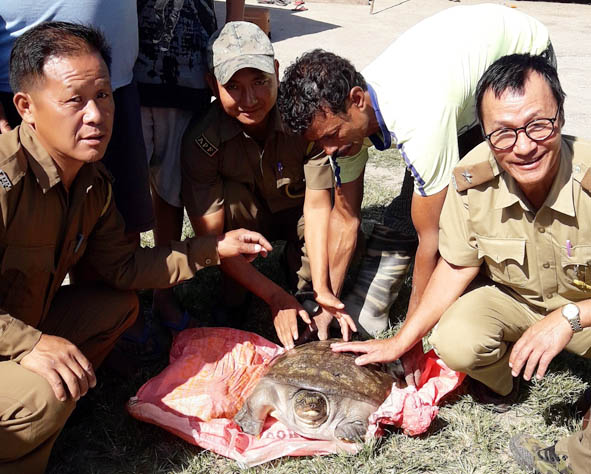 BANDERDEWA, Nov 6: Forest officials in Banderdewa rescued a fresh water turtle weighing 15 Kg from a fish pond in Banderdewa.
On being informed, a team of officials from Banderdewa Forest Range reached Upper Dobam village and rescued the turtle from a fish pond of Taba Hare.
The turtle is believed to be an Indian Peacock Softshell Turtle, currently listed in IUCN Red List of endangered species.
The animal was handed over to Itanagar Biological Park on Monday.
Wild animals rescued by the Banderdewa Forest Division in the last 18 months also include two elephant calves, primates such as slow loris, wild cats and python, which have been handed over to the Itanagar Biological Park.