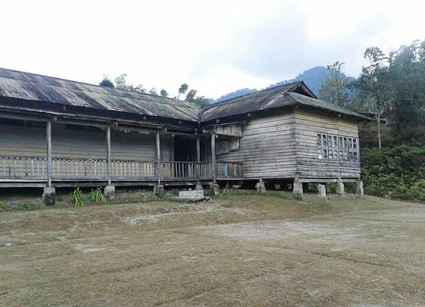 [Amar Sangno]
ITANAGAR, Nov 6: In a rare development, the School Management Committee (SMC) of Government Secondary School Pakke-Kessang had to recruit a private teacher for Mathematics to save the education of students.
The SMC had floated an advertisement on August 30, 2017 seeking private teachers for Mathematics and Science after the Education Department failed to depute subject teachers.
The SMC has entered into a contractual agreement with Anu Tawe, an MSC (PCM), BEd graduate student on September 1, 2017 with an honorarium of Rs 25,000 per month.
"The other subject teachers have been deployed but a Mathematics teacher is yet to be assigned to the school. Left with no choice, we had to hire a private teacher for mathematics", said SMC Chairman, Sunil Nabum.
"The honorarium for the teacher is being managed through individual contributions. We can only afford to wait for the authority at the cost of our children's lives", rued Nabum, while appealing to the government to deploy subject teacher at the earliest.
It is said that Head Master In-charge, Rup Techi Tara, who had been managing the school administration along with the SMC was recently transferred from the said school to Government Primary School Nangio in the mid-session rationalisation of transfer and posting by the department.
Earlier, the lone junior teacher of Mathematics, Gemi Angu was promoted to Post Graduate Teacher and subsequently transferred to Government Higher Secondary School Rupa in West Kameng district on June 30, 2017.
When contacted, DDSE Seppa, Duken Kato said, "I am unaware of this development as I am newly posted at Seppa as DDSE. However, I will verify the same."
The Arunachal Times learnt that a Junior Teacher of Science was recently posted at the school after the matter was reported by the daily.
Secretary Education, Bidol Tayeng and Director School Education Gania Lazi did not respond to the questions sent by this daily.
The Education Department's much touted rationalisation of teachers transfer and posting apparently bore no fruit, and is rather left red-faced after it miserably failed to rationalise the teachers (especially subject teachers) in many schools across the state.