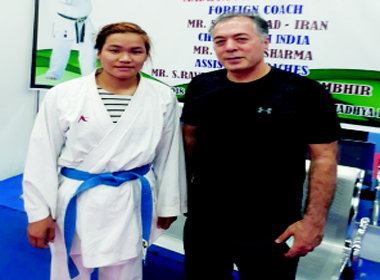 ITANAGAR, Jun 3: Johny Mangkhiya, the state's top female karate player and one of the probables for the forthcoming Asian Games in Jakarta, Indonesia, is currently undergoing a month-long advanced training in Iran.
She arrived in Iran on 29 May.
Mangkhiya was selected for the training by the Karate Association of India, based on her performance in the last three years.
Prior to this, she had undergone training in Bhopal, Madhya Pradesh.
Her trip to Iran has been sponsored by the Arunachal Karate Do Association.