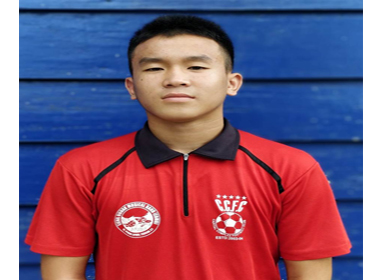 ITANAGAR, Jun 25: Kojam Beyong, a promising young football player from the state, has been selected for admission in the Tata Football Academy (TFA), Jamshedpur. The final selection trial was held in May.
He is the son of Reshem Beyong and Mefang Beyong of East Kameng district.
Kojam, who plays for the Capital Complex Football Club, is studying at the Sangay Lahden Sports Academy.
"It is a proud moment for us that a player from the state has been selected by one of the most prestigious football academies of the nation," said Arunachal Pradesh Football Association secretary Kipa Ajay after Kojam's selection.
"His achievement will surely inspire the young football players of the state to take up the sport sincerely and seriously in the coming the days," Ajoy said and wished him all the best for his future career.
In total, eight boys were selected for the national level trials held at TFA Jamshedpur.
The state level trial was held at the Rajiv Gandhi Stadium, Naharlagun in April this year.
Some of the few international football players produced by TFA are K Udanta Singh, Renedy Singh, Subrata Paul.
Football coach of SLSA TT Wangja and head coach of CCFC Kipa Bharat also congratulated Kojam on his selection by TFA.