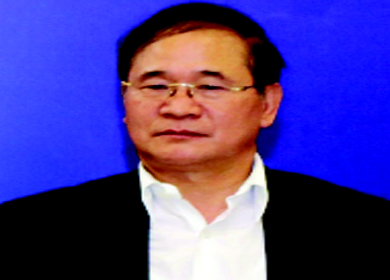 ITANAGAR, Jul 6: Former chief minister and veteran Congress leader Nabam Tuki has vehemently denied any move to join the BJP or any other political party.
The Asian Age on 6 July published news that the former chief minister and Sagalee MLA was contemplating joining the BJP.
"I have no idea about it. The 'story' might have been created by the said reporter himself," Tuki said, while reacting to the news.
"I have never met with or had any conversation with the reporter," he said.
Clarifying his stand, Tuki said: "I never had any meeting to join any political party anywhere and have never ever tried to join any other political party. There is no point of joining BJP."
Tuki said that the reporter (Manoj Anand) had earlier, too, written such news.
"He should have verified or contacted me before going for publication," Tuki said, and termed the story published in the Asian Age false and fabricated.
"It is nothing but an attempt to damage my image before the public," Tuki added.
To clarify his stand, Tuki also wrote a letter the editor of the daily, stating that that the story published was an attempt to malign his political standing.
"As you are aware, I have served the people of my state, Arunachal Pradesh, and my country as a loyal Congress worker over the past four decades. I have grown through the ranks of the party right from NSUI, Youth Congress and the parent body of the party. I continue to be the lone MLA from Indian National Congress in the Arunachal Assembly even after mass defection took place from our party to topple the Congress government led by me.
"I wish to reiterate that I will continue to serve my people as a loyal Congress worker throughout my life in public. Any insinuation of my switching over to another party is totally unfounded, baseless and imaginary with a mala fide intention to damage my political standing," the letter added.
When contacted, BJP president Tapir Gao said: "I led a delegation of the entire cabinet of Arunachal Pradesh to Imphal, Manipur recently, where there was a discussion held with regards to the forthcoming parliamentary election in the state and country. The discussion was held to strengthening the party and about the stands of the former ministers, former MLAs and the former chief ministers as well.
"But there was no discussion held about the joining of Nabam Tuki and there was no such word," Gao said.
APCC general secretary Tamchi Tahar also sharply reacted to the news item and said that he (the reporter) should have verified before publishing such news.