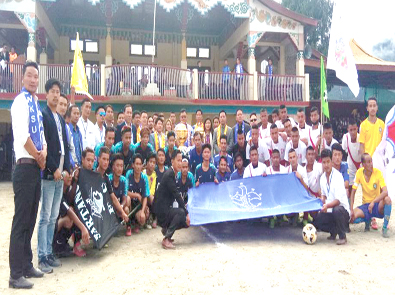 BOMDILA, Jul 20: The Independence Cup football tournament, organized by the All West Kameng District Students' Union, began at Buddha Stadium here on Friday.
The opening match, played between Gorkha FC and Kalaktang FC, was won by Gorkha FC by 1-0 goal.
The inauguration ceremony was attended by Parliamentary Secretary Kumsi Sidisow, who asked the players to play in a friendly and competitive manner, saying that winning and losing are a part of any game.
Among others, AAPSU vice-president (protocol) Tayuk Sonam, former ZPM Miali Sangchoju, and Sajolang Elite Society general secretary Limphu Nikhangju were present at the opening ceremony.
Twelve teams are participating in the tournament.