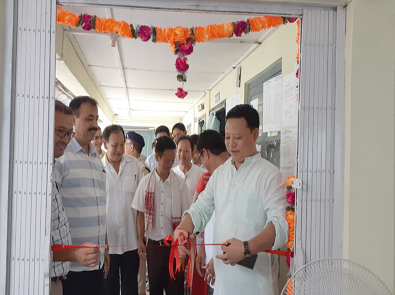 BHALUKPONG, Jul 23: PHED&WS Parliamentary Secretary Kumsi Sidisow inaugurated the 'citizens' lounge' in the EAC's office here in West Kameng district on Monday.
People can approach the citizen's lounge for information and obtaining forms, and can be seated while they wait as their request gets processed.
The Bhalukpong EAC informed that the lounge was provided by DC West Kameng district.
Sidisow expressed gratitude to the district administration, saying the lounge would provide relief and convenience to the people who sometimes have to wait for long periods.