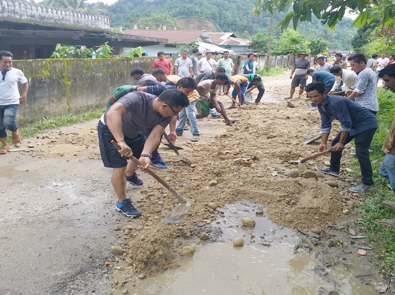 KIMIN, Jul 23: The one-km stretch of the road from Kimin to the government higher secondary school in Durpa was repaired during a social service conducted by the All Kimin Area Truck and Quarry Welfare Association in collaboration with the All Kimin Students' Union.
The portion of the PMGSY road was in a deplorable condition, causing difficulties to the school going children.
Members of the public provided men and machines like earth cutter, movers and dumpers for the road maintenance work.