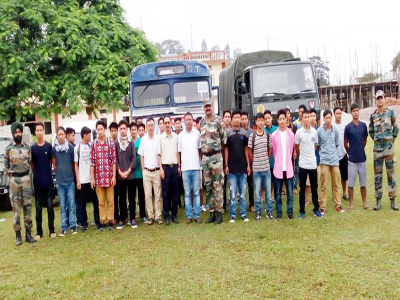 PASIGHAT, Jul 30: Forty-three candidates who have passed their medical and physical tests left recently for the final written test, to be held in Jorhat, Assam.
The candidates were given theory classes at Jawaharlal Nehru College here for 45 days, which was organized by the Arise Awake Unite Nurture (AAUN) Foundation of Pasighat, in association with the Sigar military station.
Retired group captain of the Indian Air Force, Mohonto Panging Pao, who is also a member of the AUNN Foundation, spoke about his vision for the recruitment of local youths in the army.
"The local youths have potential to serve in the army, but they need proper counselling and guidance. We hope more candidates will be selected this time," he said.
The AAUN Foundation is pushing a campaign to help local youths in the recruitment process to get into the Indian Army.