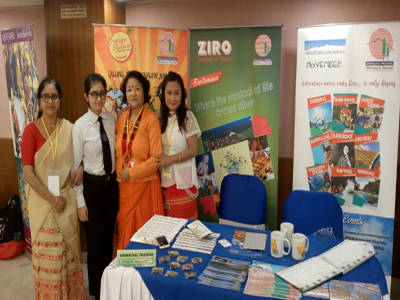 CHANDIGARH (Punjab), Jul 30: The stall put up by the Arunachal Pradesh state tourism department has become the centre of attraction for curious travellers at the 'North East Road Show', a tourism promotional event being organized here by the union tourism ministry from 26 July.
Travellers made a beeline in front of the stall to learn about Arunachal Pradesh, and showed keen interest in visiting the state. They mainly enquired about obtaining inner line permit and restricted/protected area permit, and the travel time to reach the state.
Besides showcasing the huge tourism potential of the region and attracting investors, the event is aimed at bridging the gap between the people of the Northeast and the rest of the country.
The Arunachal team is headed by Adong Moyong, Resident Tourism Officer, Arunachal Bhawan, New Delhi.