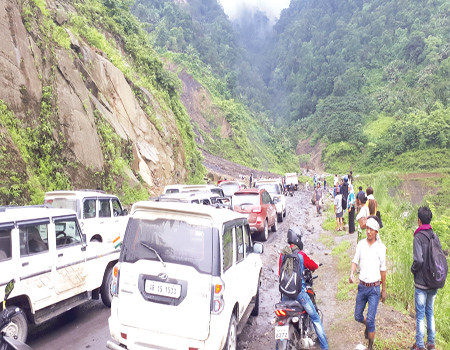 ZIRO, Aug 4: Hundreds of vehicles were stranded for hours together on early Saturday morning after some vehicles got stuck in a landslide and mudslide zone located at Kalamati on the Papu-Yupia-Potin Trans-Arunachal Highway (TAH).
Locals and travellers made several attempts and failed to pull a pick-up truck (Tata Sumo) which was trapped in the sliding zone. Later, an excavator was called in from Potin to clear the road.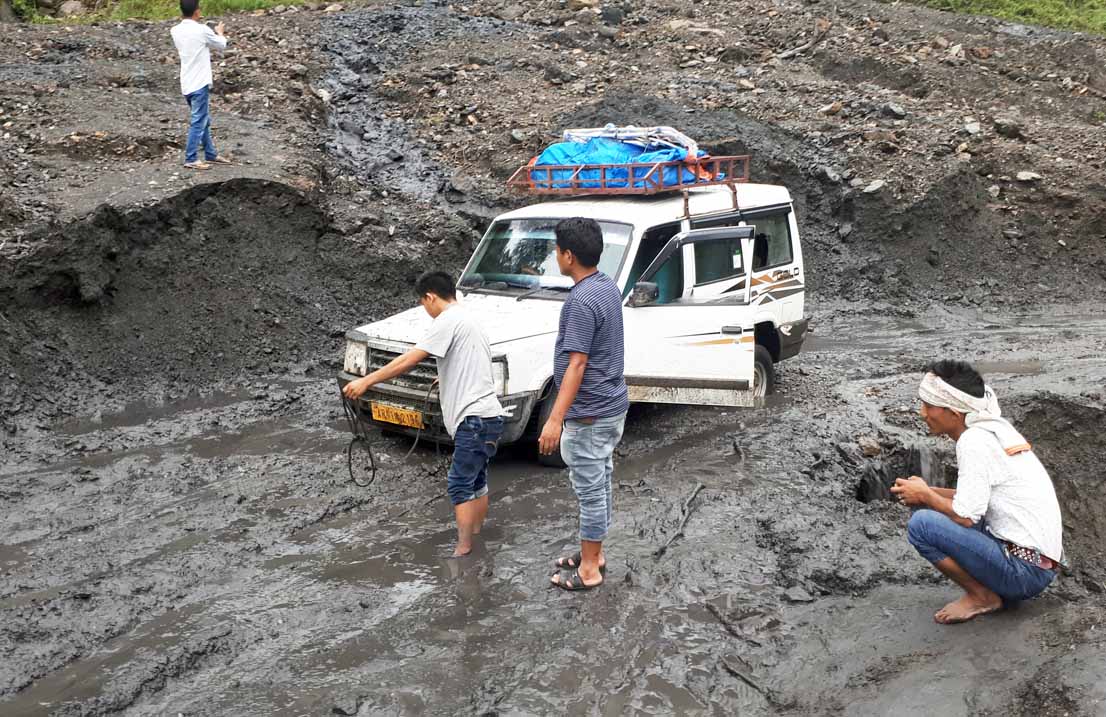 Some people from Yazali, Yachuli, and Kra Daadi district, who were reportedly on their way to RK Mission Hospital in Itanagar for medical emergencies, were also stranded for hours.
Locals said that the particular stretch was the preferred route of many, and called on the district administration to take care of the road's condition.
"There is no maintenance by the department concerned," said a commuter.
Among those trapped were APCC president and former MP Takam Sanjoy and his team of Congress leaders who were on their way to Kamle district to attend a public meeting at Raga.