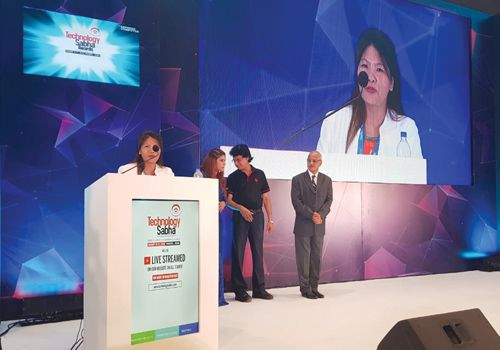 VISAKHAPATNAM (Andhra Pradesh), Aug 11: The e-Cabinet project implemented by the Arunachal Pradesh IT & communication (IT&C) department bagged the 'Technology Sabha Award' under the 'document management' category during the 24th Technology Sabha organized here by the Indian Express Group on 11 August.
IT&C Director Neelam Yapin Tana and Project Officer Namgey Wangmu received the award on behalf of the department.
The e-Cabinet was launched by Chief Minister Pema Khandu on 7 February, 2017, making Arunachal Pradesh the first state in the Northeast to implement e-Cabinet solution for the state's cabinet members.