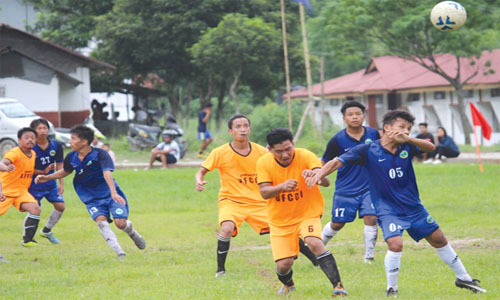 CHIMPU, Aug 12: Doying Bote suffered a humiliating 6-0 defeat at the hands of Dooying Goolong in the Itanagar Solung Football Tournament here on Sunday.
Bani Ngupok scored five goals to single-handedly demolish their opponent. Deservingly, he was adjudged 'player of the tournament'.
Another goal was netted by Talni Pertin.
In another match, Siang United registered a convincing 4-0 win over Donggin FC.
The scorers were Moshi Saroh (2 goals), Nonang Panging and Bani Jopir.
Moshi was adjudged the 'player of the match'.