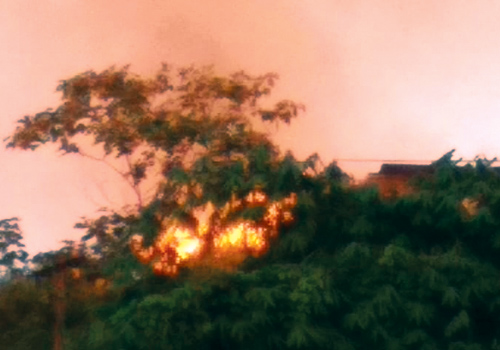 ITANAGAR, Aug 20: Six sets of rent houses in an OBT complex in Dokum Colony here were gutted in a devastating fire accident on Monday evening.
The OBT complex, which belongs to one Tai Tasuk, also included a shop.
Itanagar Fire Station Officer Koj Taro informed this daily that they received a call regarding the incident at around 5.40 pm. Two fire tenders were rushed to the spot, and the fire was doused before it could spread further into the locality.
"All property was gutted in the mishap and the cause of the fire is yet to be ascertained," Taro informed.