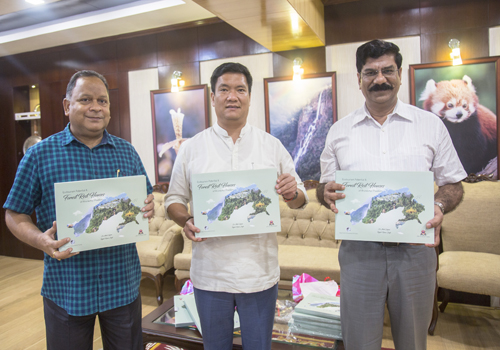 ITANAGAR, Aug 31: Chief Minister Pema Khandu on Friday released a coffee-table book, Ecotourism Potential and Forest Rest Houses of Arunachal Pradesh, published by the department of environment & forests.
Congratulating the department for bringing out the book, the chief minister said the initiative would promote ecotourism in the state, apart from offering an overview of the rich biodiversity of Arunachal.
He also said the forest rest houses managed by the forest department could become big tourist draws and the book has complete information on the guest houses spread across the state.