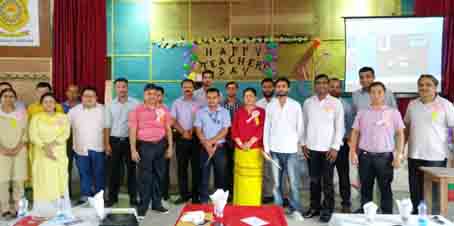 ITANAGAR, Sep 6: Rajiv Gandhi Government Polytechnic (RGGP) here on Wednesday conducted an orientation programme for the first-year students of the institute.
The programme was followed by an alumni meeting, which was attended by seven alumni, who shared their experiences with the new students. They urged the new students to work hard and make the best use of their stay at the RGGP to enhance their knowledge.
Later, the alumni were felicitated by the institute.
RGGP Principal Dr AK Tripathy in his address encouraged the new students to do well in their studies.
The programme was conducted under the guidance of senior lecturer Suwana Mein Mungyak, with support from student proctor Ayem Pertin Taba and members of the Students' Union of RGGP. All the faculty members along with students of the institute attended the programme.