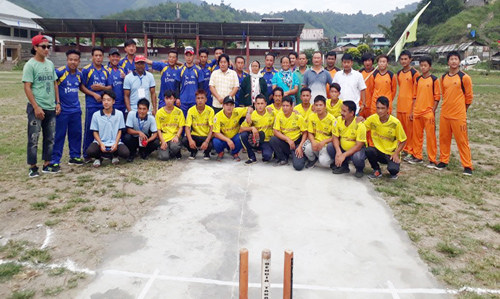 YAZALI, Sep 30: The 18th Bengia Takam Memorial T20 Cricket Tournament began here in Lower Subansiri district on 28 September.
Senior government officer of the area, Likha Bida, declared the tournament open in the presence of former Yazali ASM Bengia Takar.
They advised the participants to maintain the sportsman spirit and the sanctity of the game.
Peni Youth Club of Peni village lost to Government College Yachuli by 70 runs in the opening match.
Fitless XI of Itanagar defeated Last XI team of Pitapool by 14 runs in the second match.