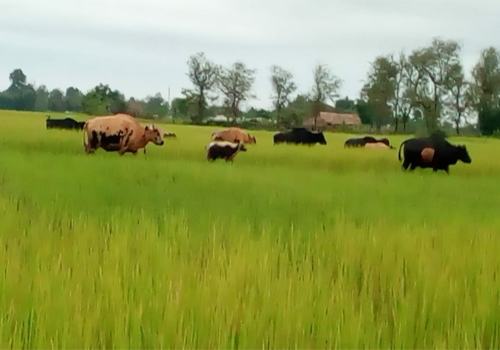 Staff Reporter
ITANAGAR, Oct 12: The Takam Mising Porin Kebang (TMPK) and Galo Mishing Coordination Committee (GMCC) have vehemently condemned the recent butchering of mithuns of Kangku villagers in Lower Siang district by some miscreants from neighboring villages of Assam.
Both TMPK and GMCC on Friday held a joint meeting at Balisoru village in connection with the issue of damaging standing crops by mithuns in Assam and killing of the pride animals by miscreants in retaliation.
During the meeting, the TMPK leaders took the responsibility to identify the miscreants within a week and compensate the three mithun owners whose animals were butchered recently. Reportedly, all the killed mithuns were pregnant.
Both TMPK and GMCC cautioned the nearby villagers not to repeat such acts in the future.
They advised the farmers from Assam to capture and keep the animals in confinement and report it to the gaon burahs concerned, if the animals are found damaging standing crops.
At the same time, the mithun owners have been advised to not allow their animals roam freely and to keep them in confinement, if possible, to avoid such incidents in future.
The meeting observed that the mithun owners should also compensate those farmers, whose WRC fields were damaged, appropriately.
Both TMPK and GMCC reiterated their commitment to working towards peace, harmony and brotherhood among the people of the Abotani clans.
The copies of the resolutions adopted in the meeting were also submitted to the deputy commissioners and SPs of Lower Siang and Dhemaji.
The meeting was attended by president of GMCC Kenyom Dabi, assistant general secretary (GMCC) Suneswar Kaptak, HGB and GB of Kangku circle and senior members of TMPK, MMK, DBWS, KCYA, KCSU of Dhemaji (Assam) and Lower Siang (Arunachal Pradesh) districts.