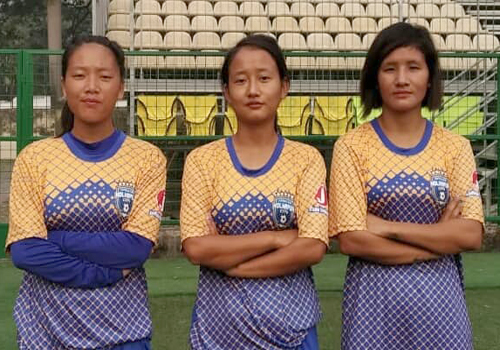 ITANAGAR, Oct 22: Nabam Kamyi, Roshni Ramching, and Tamchi Yapi of Arunachal Pradesh, who have signed up for Pune (Maharashtra)-based FC Kolhapur City, made their maiden appearance in the Indian Women's League qualifier in Mumbai on Monday, ushering in a new era for women's football in the state.
FC Kolhapur City played their opening match against Kenkre FC, which ended in 1-1 draw.
Kamyi made her day memorable when she assisted in scoring a goal for her team.
Kolhapur City will play their next match against Football Leader Academy on 24 November.
The football fraternity of the state, including Arunachal Pradesh Football Association secretary Kipa Ajay, Capital Complex Football Club chairman Kipa Takum, and coach Kipa Bharat
congratulated the three footballers on their achievement.
They said the exposure and experience gathered by Kamyi, Roshni, and Yapi would come in handy for the development of football in Arunachal.