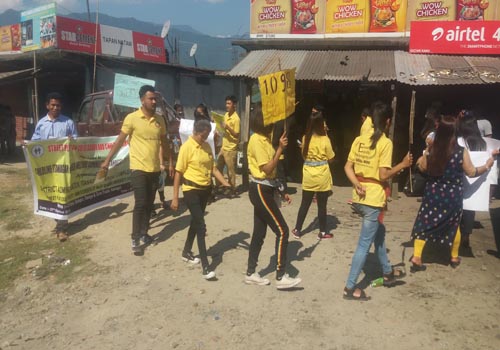 ITANAGAR, Oct 27: A street play on issues like child labour and child marriage was presented by RGU's master of social work students and staffs of Childline Itanagar and the Child Welfare Committee ICC (CWC ICC) Itanagar at different locations of Chimpu, Gophur Tinali, Ganga, and Zero Point Tinali on Saturday.
The street play was jointly organized by Childline Itanagar and the CWC ICC.
CWC ICC chairperson Kani Nada Maling appealed to all the stakeholders to extend support to the "Save child campaign" while the centre coordinator of Childline Itanagar, Elizabeth N Tangjang, urged all to call Childline at its toll-free number, 1098, if they find any child abandoned, missing, abused or engaged as child labourer.