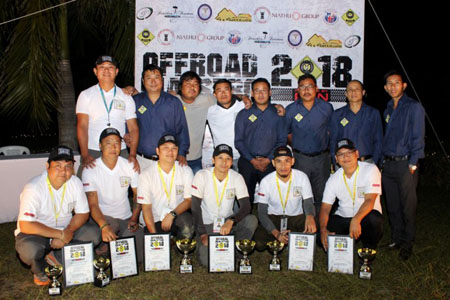 DIMAPUR (Nagaland), Dec 1: The Manubhum Off-roaders Club of Arunachal (MOCA) came out victorious in the 5th edition of the 'Offroad Maestro', with the team of Chow Ujjal Namshum and Chow Ingpeng Mein emerging as winners in the three-day extreme motorsport event, held here in Nagaland from 28 to 30 November.
The team of Aditya Mein and Sujeewan Choutang was declared the first runner-up, while Chow Tseng Tsing Mein and Purbajyoti Choudhury finished as the second runner-up team.
All three teams are from the MOCA.
The three-day event with competitive stages was flagged off at the Naithu Resort on 28 November and had participants from Nagaland, Meghalaya and other states.
The Noune Resort, which hosted the event, was also the main venue of the event.
The event was supported by the Nagaland Disaster Management Authority.