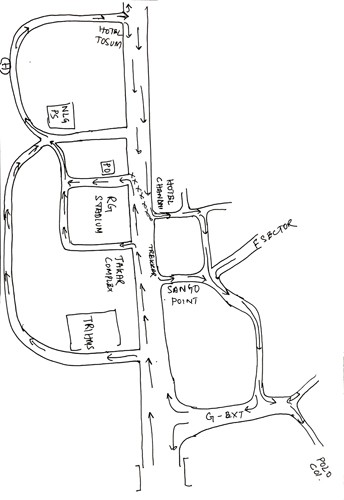 ITANAGAR, Jan 11: Major traffic diversions will be made on a trial basis on the capital's highway from 9 am on 12 January, in view of the growing traffic congestion in the twin capital towns.
The decision was taken during a meeting between Capital SP M Harsha Vardhan, EAC Rinchin Leta, Naharlagun SDPO Rike Kamsi, Naharlagun PS OC K Yangfo and other officers here on Friday.
On 12 January, vehicles coming from Itanagar will have to take a one-way between the G Extension cut and the post office point in Naharlagun. Vehicles can take one of the side roads on the left and rejoin the highway near the Tosum hotel.
For the vehicles coming from the Banderdewa side, the highway will be one-way between the Tosum hotel and the post office point. Vehicles will have to take a compulsory left at the Chandni hotel and rejoin the highway at the G Extension cut.