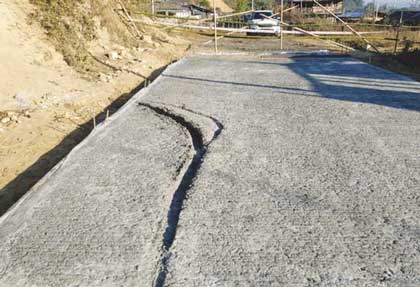 Staff Reporter
NIRJULI, Jan 18: Some antisocial elements are reportedly creating obstacles in the construction of the cement concrete (CC) road between Rayo and Anya Colonies here.
Construction work for the road measuring 1 km is going on in full swing, but in the past few days some people have caused damages to several portions of the road.
"People ride bikes and walk on the newly-laid CC road. Barricades have been put up on both sides and the locals were informed in advance about the work, but still the road has been damaged in multiple places. How can we carry out developmental activities if the people do not extend cooperation?" said Naharlagun PWD Division EE Techi Nabo.
He appealed to the people to cooperate, saying the road is being constructed for their own benefit.
This is not the first time that such incidents have been reported. Earlier also, in several parts of the capital complex where CC road construction was going on, the executing department and contractors alleged that people did not cooperate and created unnecessary nuisance.