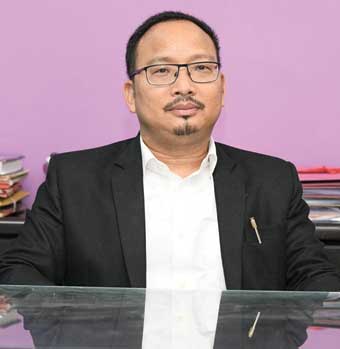 Staff Reporter
ITANAGAR, Mar 26: Bharatiya Janata Party's (BJP) Kento Jini is the lone candidate for the Aalo East assembly constituency and the probable winner, informed Chief Election Officer (CEO) Kaling Tayeng.
The CEO informed that Jini is the lone candidate from Aalo East, as the affidavit of the only other candidate, the Indian National Congress' Minker Lollen, was found to be "defective" by the returning officer.
Tayeng, however, said Jini could "technically not be declared as the winner till 3 pm of 28 March," which is the last day of withdrawal of candidature.
Jini is a practicing advocate in the Itanagar permanent bench of the Gauhati High Court.