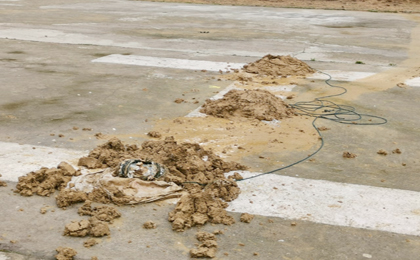 Staff Reporter
ITANAGAR Apr 29: The situation in Kurung Kumey district headquarters Koloriang remains tense post elections.
While the SP's office was ransacked, police sources in Koloriang informed that a bundle of 37 gelatin sticks was recovered from the helipad there on Monday morning. They said the intention behind the planting of the explosive device is yet to be ascertained.
However, the sources conjectured that the explosive device might have been targeted at the helicopters being engaged in transporting the electronic voting machines from the polling stations where re-polling was held.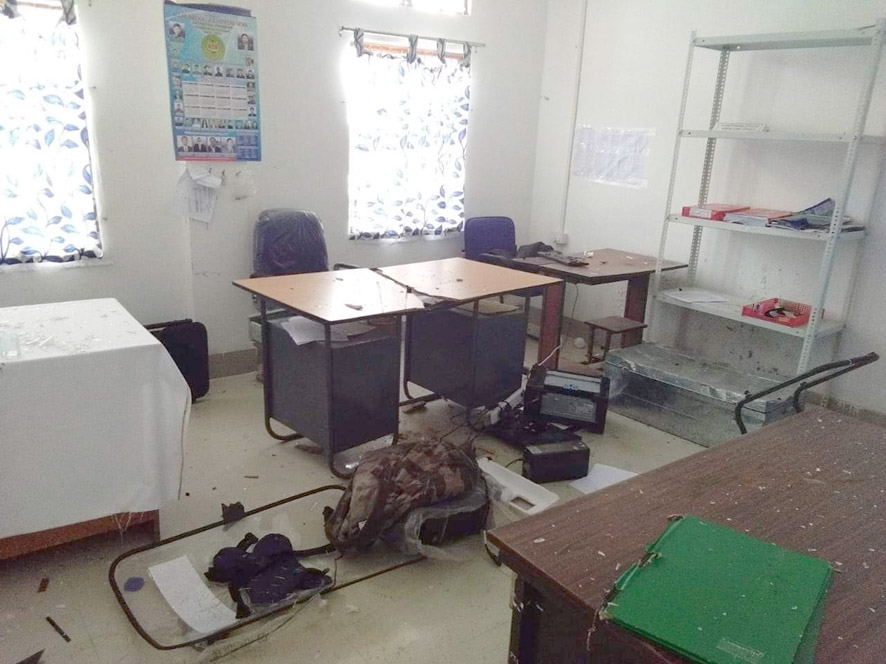 Re-polling at 17 polling stations in Kurung Kumey and Kra Daadi districts was held on Saturday. The polling stations included six in Palin, three in Nyapin, six in Koloriang and three in the Tali assembly constituency.
Fresh polling at the Gimba polling station in the Tali assembly constituency in Kra Daadi district could not be held on Saturday as the wire suspension bridge over the Kumey river was deliberately snapped by miscreants.
Meanwhile, a group of protestors, mostly women, ransacked the office of the superintendent of police (SP) in Koloriang on Monday, demanding immediate arrest of the culprit who shot dead gaon burah (GB) Bengia Tamang near the Taba polling station on 25 April.
Sources in Koloriang informed that the agitators were infuriated with the police over their inaction in the matter of the GB's murder.
The protestors then marched towards the deputy commissioner's (DC) office and locked down the main entrance gate. They did not allow the employees to pass through, but later gave passage to the DC, the sources informed.
On being contacted, DC Santosh Kumar Rai confirmed that the protestors were demanding early arrest of the culprit responsible for the death of the GB. He said he heard out the grievances of the victim's relatives and assured them that the culprit would be arrested at the earliest.
Kurung Kumey district has witnessed sporadic poll-related violence ever since the elections had been declared. On Sunday, miscreants burnt down a Mahindra Xylo car at a point between Kurung bridge and the Parsi-Parlo road.