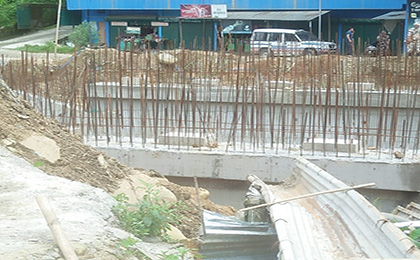 Staff Reporter
ITANAGAR, Jun 11: The inordinate delay in completing the bridge being constructed at F & G Sector here is adding to the traffic woes of the capital complex. This route provides an alternative and considerably helps in easing traffic congestion on NH 415.
Located on the way to Division IV, the bridge was earlier a single-lane Bailey bridge. The PWD decided to convert it into a two-lane concrete bridge in order to ease traffic congestion. However, the delay in completing the bridge has compounded the woes of the public.
"This bridge is very important to ease the traffic on NH 415. The PWD should have engaged more manpower and machinery to complete the work as soon as possible," said a resident of Itanagar.