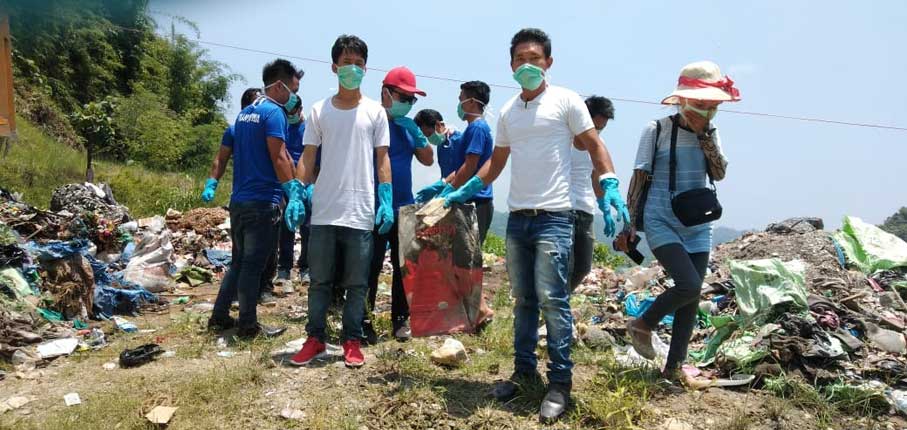 KARSINGSA, Jun 30: The Arunachal Social Welfare Alliance (ASWA) in collaboration with the Banderdewa Karsingsa Youth Welfare Association (BKYWA) on Sunday cleaned up garbage from National Highway 415 near the garbage dumping site here.
The volunteers conducted the social service as a part of their awareness campaign to keep the capital clean and green.
BKYWA president Chello Jhon and general secretary Phassang Loma, ASWA president Vicky Dolu and general secretary Oktu Bokar, along with other members of the organizations, local youths and others participated in the drive.
Jhon and Dolu informed that their mission is "to create awareness for the wellbeing of various communities, maintain communal harmony, maintain clean environment," and such.
The cleanliness drive was organised with the theme, 'Clean Arunachal and save Arunachal,' they said.
The two urged likeminded organizations and individuals to create awareness at homes and offices to maintain cleanliness and properly dispose of waste.