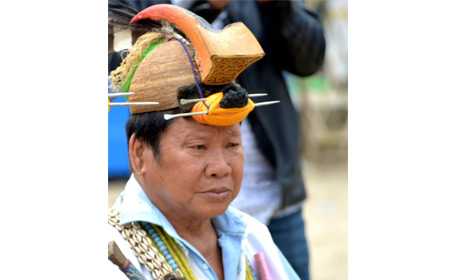 DOIMUKH, Jul 23: One of the prominent citizens and the gaon burah (GB) of Rono village, Yab Sera, passed away in Guwahati (Assam) on Tuesday morning after a prolonged illness.
Born in 1950, Sera was among one of the first batches of teachers from the Nyishi community of Doimukh area in the then undivided Subansiri district.
He had been appointed as an assistant teacher by the erstwhile education directorate of the North East Frontier Agency in Shillong (Meghalaya) in 1969 and posted under the Daporijo ADC. He went on to serve in different parts of Arunachal Pradesh during his 43 years of service to the department.
Acknowledging Sera's contributions and his dedicated service, the state government had given him the Best Teacher Award in 1988. After his retirement in 2011, Sera had been appointed as the GB of Rono village in 2015.
Mourning his demise, the Camdir Welfare Society said Sera was not only a GB but a social worker who was associated with various social welfare activities in Doimukh circle and other parts of Papum Pare district.
The last rites will be performed on Wednesday at Sera's Rono residence.