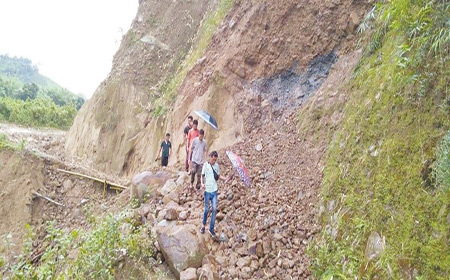 SANGDUPOTA, Jul 31: The residents of Sangdupota circle in general and Tapiaso Panchayat area in particular under Papum Pare district, appealed to the state government to repair and maintain the stretch of road in the circle, especially the road leading to Tapiaso panchayat area and several nearby villages.
Locals of the area alleged that road connecting Tapiaso village with Jote and Itanagar is in pathetic condition and needs immediate attention of the state government and Papum Pare district administration.
They have also urged the local MLA to look into the matter.