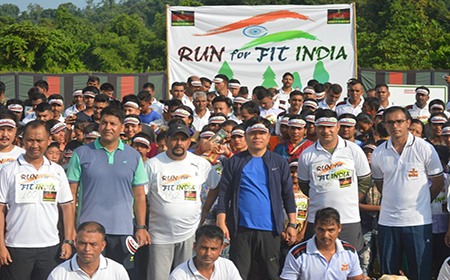 Correspondent
JAIRAMPUR, Oct 8: About 300 participants, including local residents and personnel of the 13 Assam Rifles (AR) and the 171 Coy CRPF took part in a semi-marathon organised here in Changlang district by the 13 AR on Sunday.
The event, themed 'Run for fit India', was flagged off by local MLA Laisam Simai, in the presence of the 13 AR commandant and Jairampur ADC SS Choudhury. The MLA also participated in the semi-marathon.
On the sideline of the event, Simai explained the importance of good health, and encouraged everyone to stay fit through physical activities like sports.