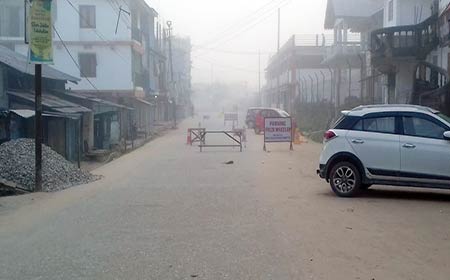 ZIRO, Oct 15: The 12-hour district bandh (shutdown) called by the All Lower Subansiri District Students' Union (ALSDSU) on 15 October passed off peacefully without any reports of untoward incident.
The union declared the bandh over alleged non-responsive attitude of the Lower Subansiri deputy commissioner towards the union's repeated pleas regarding the Trans-Arunachal Highway (TAH) issue.
Its other demands included: segregation of fake, forged and excess beneficiaries of TAH compensation from Potin to Anya Gate stretch; immediate arrest of all fake and forged beneficiaries and exemplary punishments to those wrongdoers; arrest of all the government officials involved in the TAH compensation scam and suspend/compulsory retirement from their respective posts; and immediate start of land acquisition which fall under the right of way from Potin to Anya Gate stretch of the TAH.
The union has further threatened to launch its second phase of bandh in case the district administration and state government fail to fulfil its demand within stipulated time.